Posted by Joyce on Jul 19 2015
We've been trying for a while to get away from the China made sign post holders and get a design that works better for our signs, and it's finally here! We traveled all day Wednesday to pick them up. 19 hour drive there and back and it was well worth it. We saved the shipping cost but it ended up costing us over $150 in gasoline and toll fees to get them back home never mind the stop we made at an Amish buffet restaurant to fill up our bellies also!
We knew we had ordered a fair quantity but had no idea they were coming to us assembled.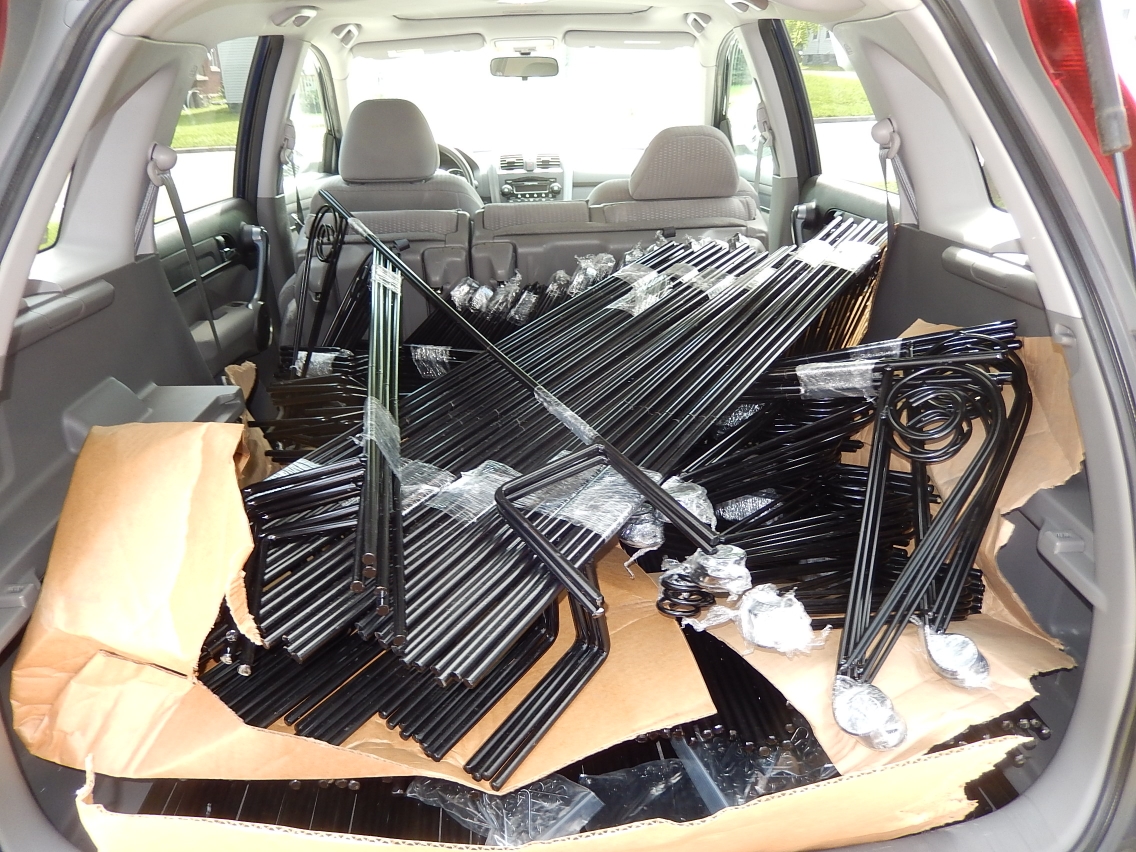 I suppose we could have gotten a few more in the back of the vehicle but not too many! The back end was noticeably lower than the front end but it travelled well and no tire issues. When we arrived home at 1:30am after starting out at 5:58am we were a little tired to say the least.
Thursday was spent unassembling them, and finding ways to store them in a smaller space. We still only have about half of them unassembled. The boxing and shipping room definitely looks more like the sign holder room at the moment!
These are the remainder still assembled.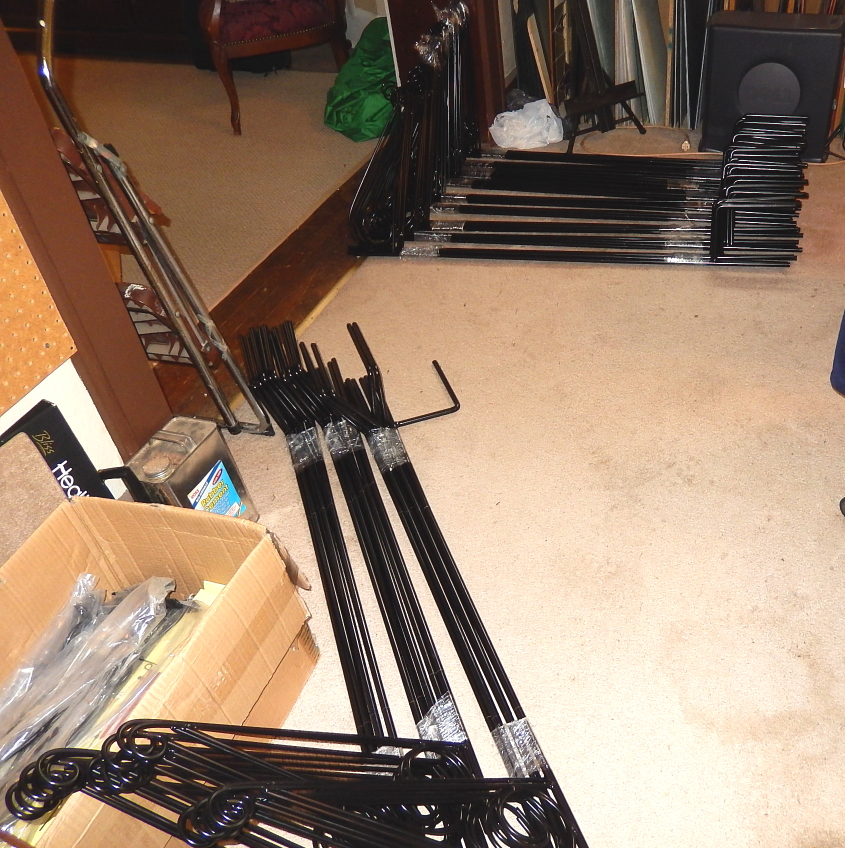 This is the size we have them down to, to ship them easily. That's actually a stack of 6 holders.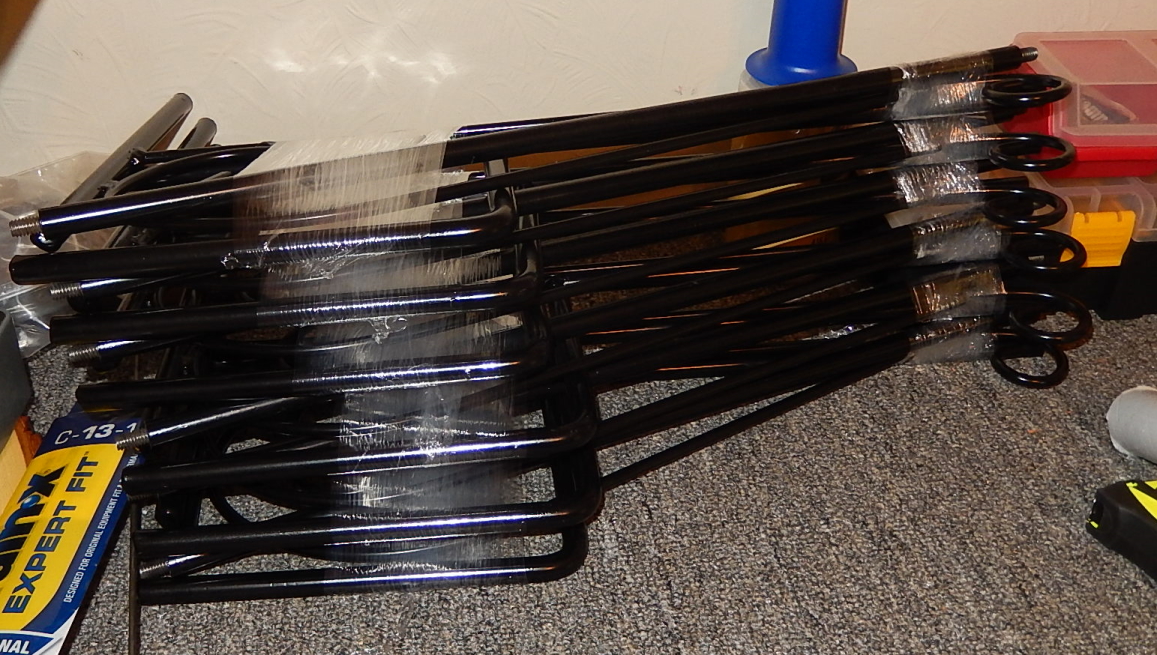 And this is our storage area. We recycled boxes from the China made holders to hold our new USA made sign holders.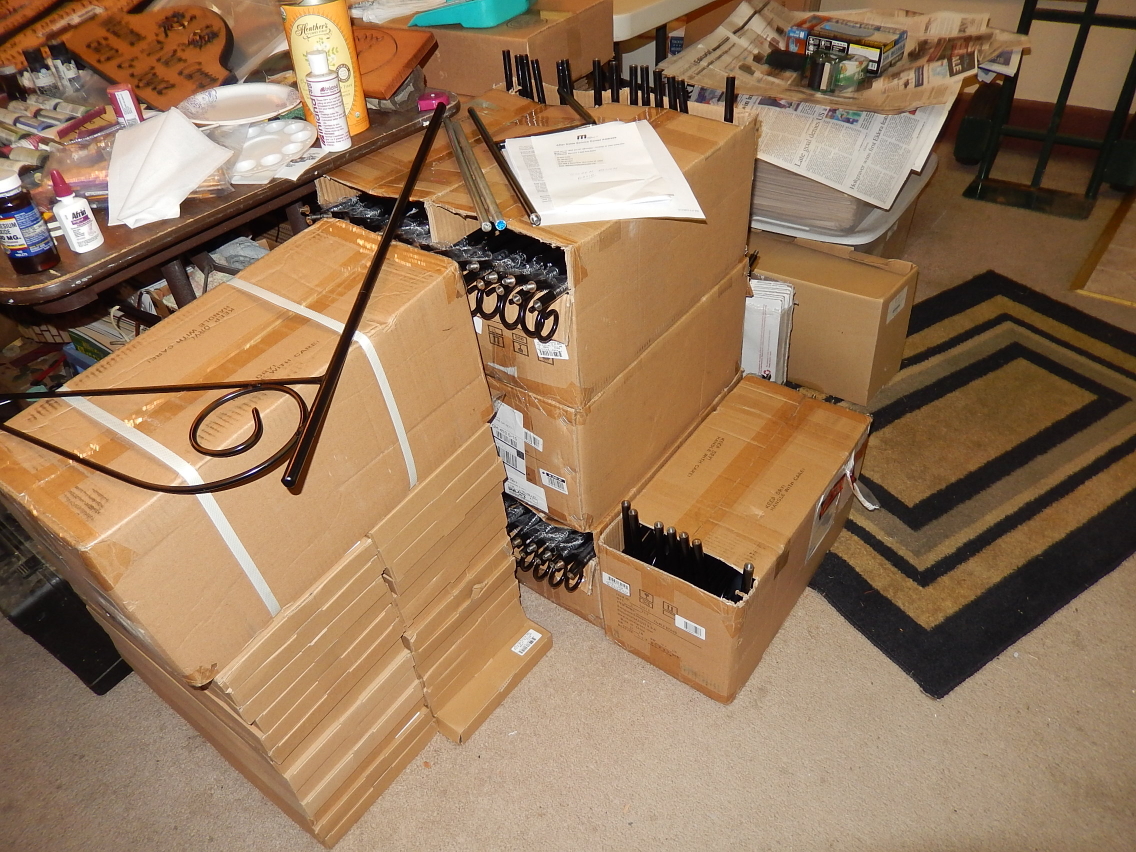 Another suprise when we got home, a package on the porch with REDWOOD from a Canadian lumber source. It looks like wonderful material but came in soaking wet. We are not happy about the condition, but hopefully a few days of drying will be all we need.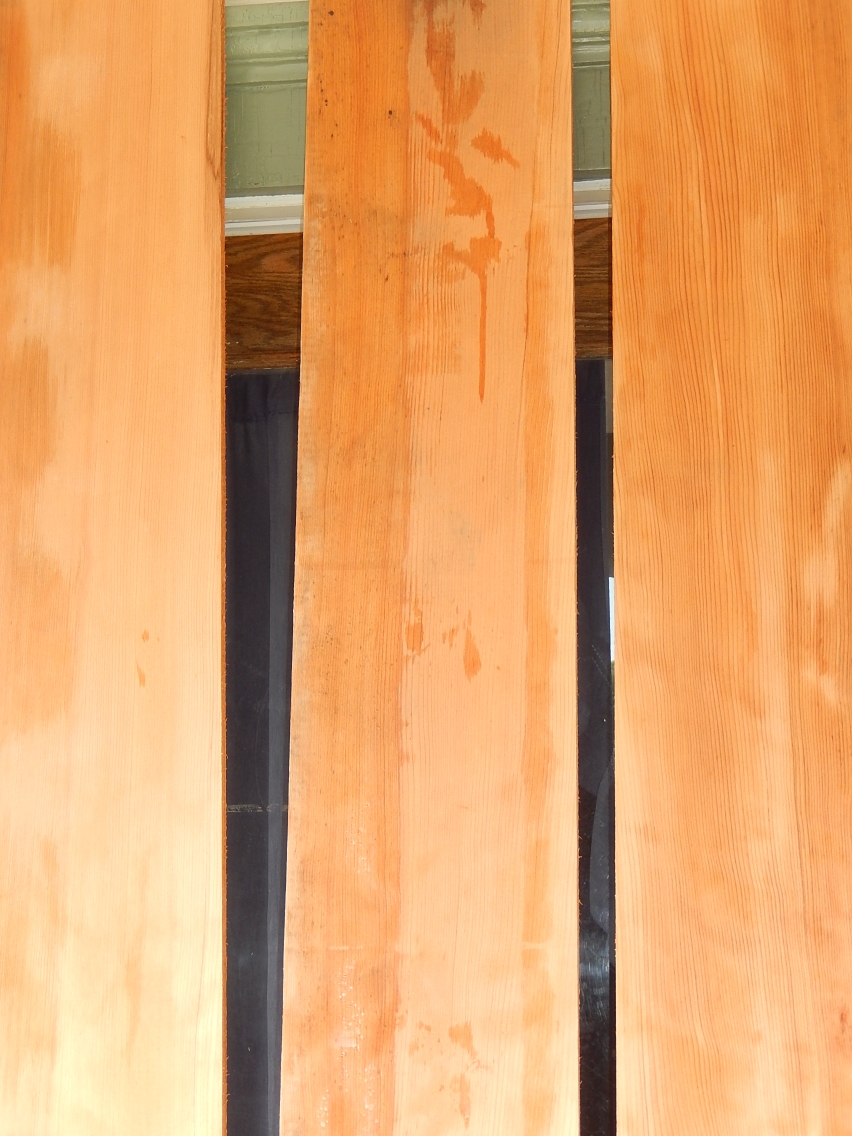 We are hoping our new sourcing will alleviate some of our frustrations with delivering a quality product and in the case of the redwood at least, will cut down on our waste.
It's an exciting time for us to be able to have someone make the RV camping sign post holders exactly the way we want them. We are still on the look out for a new machine, but haven't purchased yet, so more exciting times are in our future for sure!