Posted by Joyce - JG Wood Signs on Apr 12 2015
My task today was to brush off and pick out the moss and debris from our wood slabs in getting them ready to coat with Spar Urethane. It was tedious, almost like cleaning teeth, but very satisfying.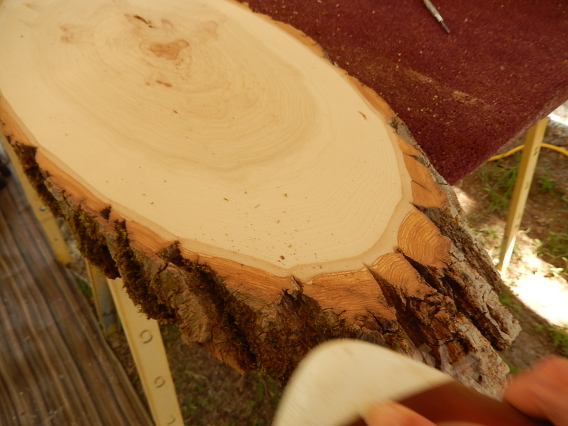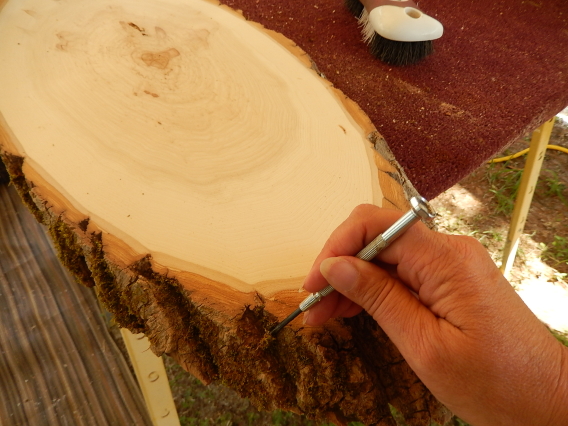 The weather never seems to be ideal when we take on the task of prepping the wood slabs, it was close to 90° in temperature and after brushing and picking for a couple hours I was coated in dust and moss and whatever scales that grow on the outer bark of a tree.
We only purchase wood slabs once a year, usually 40 or 50 at a time and it takes us quite a long time to get them all prepped and ready for carving. But in the end I feel they are our most beautiful product and well worth the extra cost.
We also received a shipment of sign holders Friday night. I was expecting it to arrive UPS early in the am, but it didn't arrived until sometime between 6-7pm and the box it came in was totally demolished and it was then placed in another box that was totally oversized for it's contents.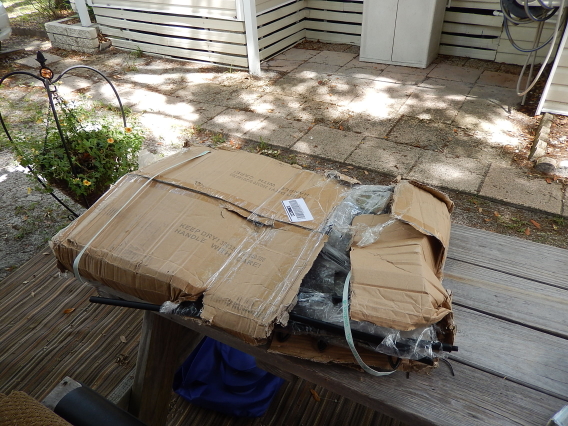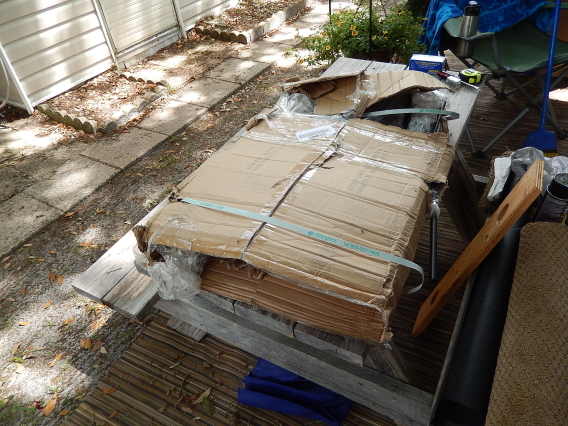 I've listed these new holders as 41" Garden Stands and they are a heavier pole than our regular scroll arm holders. They do not break down to quite the small size as the scroll arm holders, so more space is needed in RVs for storage between displaying. 20" x 30" for space requirements in your under belly storage.