Posted by Joyce on Sep 18 2015
Unfortunately after we unboxed the last new machine and put it together, we found out that the machine we bought didn't have all the functions we thought we were getting. It sat for about 30 days unused, and finally we bit the bullet and contacted the company we bought it from and asked to return it. That process took about a week, and last Thursday we drove it back to Toledo and unloaded it. Whew what a relief! We kept the software, since it works with a variety of new machines, and I had already spent a month learning some of the basics. The good part of the return trip was that we went to Tony Packos restaurant (mentioned by Klinger on M*A*S*H* in his memories of his hometown Toledo). It turned out to be a hot dog place and Gary ordered their special a hot dog with a spicy hamburger topping. Since I don't like spicy, I searched the menu for something that wouldn't have me on fire, and finally settled on a roast beef sandwich on rye, and German potato salad. Unfortunately my choice was the spicier of the two, and my mouth was on fire for 30 minutes! The roast beef was open-faced and had gravy all over the top and some sort of hot paprika in the gravy! The German potato salad was hot in temperature but still had a kick to it. Oh well, I survived.
Today we are tearing apart the workroom, because last night we picked up a different new machine. This one, a little closer from Columbus. Gary measured our vehicle before we left and thought for sure it would fit. However after we got there, and he found out that it was in a box that was almost as tall as the back opening of the vehicle, and that there were 3 more boxes involved we thought it wouldn't fit. But, one of the employees saved the day, and said sure, we've gotten that size machine in your vehicle style before! And yes it did fit. And I didn't have to be strapped to the roof even. No spicy food on this trip, thank goodness!
Today we moved the old machine out to the trailer, the old stand to an upstairs bedroom, and put together and moved the new stand into place in the work area. No photos until it's in place. I think I jinxed it last time, with all my excitement over a new machine and how long it took us to assemble it. This machine comes assembled and weighs close to 350 lbs! The stand alone weighed over 150, but Gary and I were able to use a hand truck and wheel it into place fairly easily. Since the machine has to come up 3 steps, I'm not so sure just the two of us can do it. He's hoping to get some muscle tomorrow to help, and all will be well. Tonight he's also hooking up new electricity outlets for the change in current.
Here are a few pictures of new items we've been producing. A lot of requests for alternative fonts, and a few new graphics.
This font is called Georgia and Gary loves the way it machines.
The rose was for a cute little 4 year old who grows vegetables, but her middle name is Rose.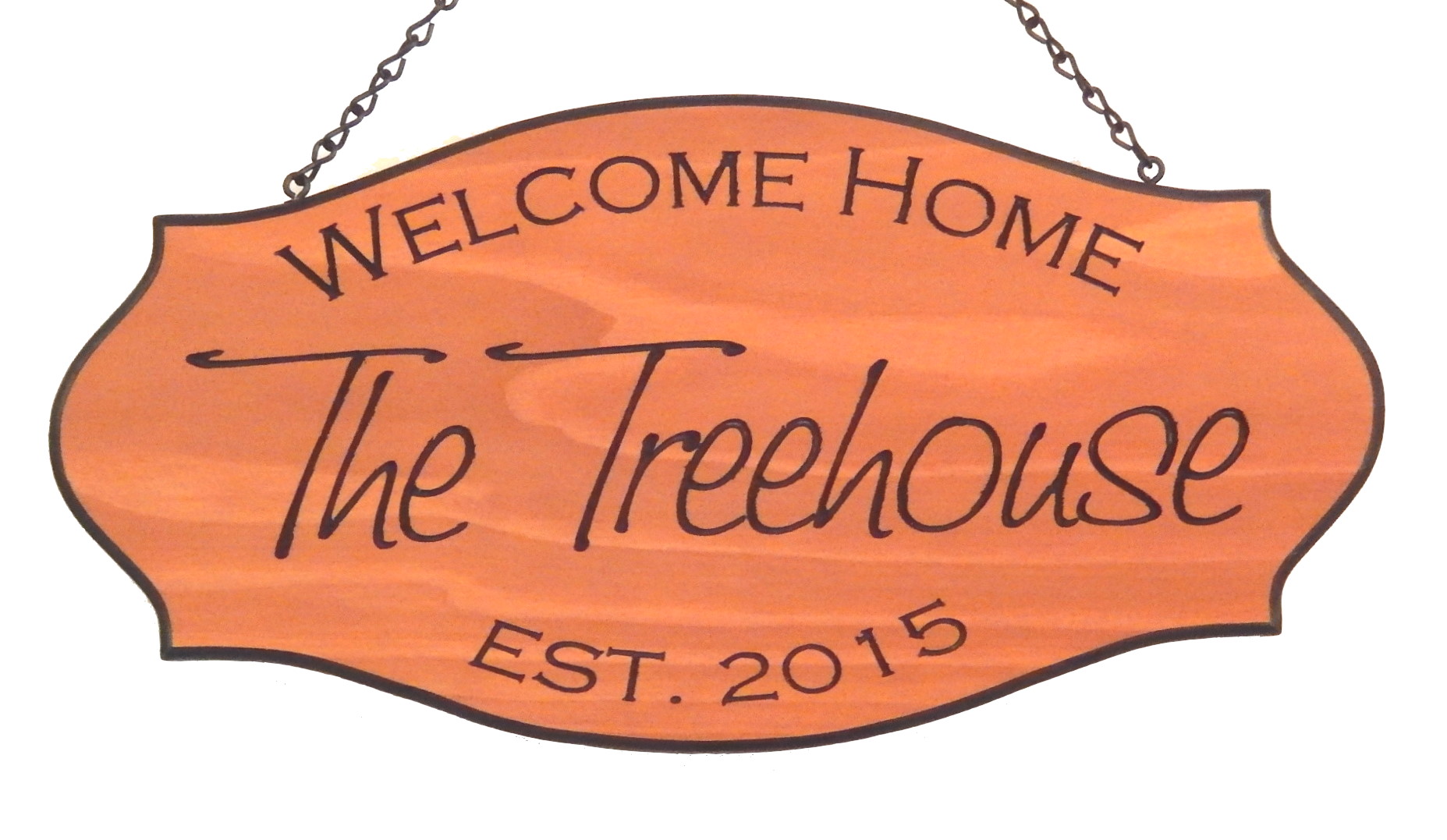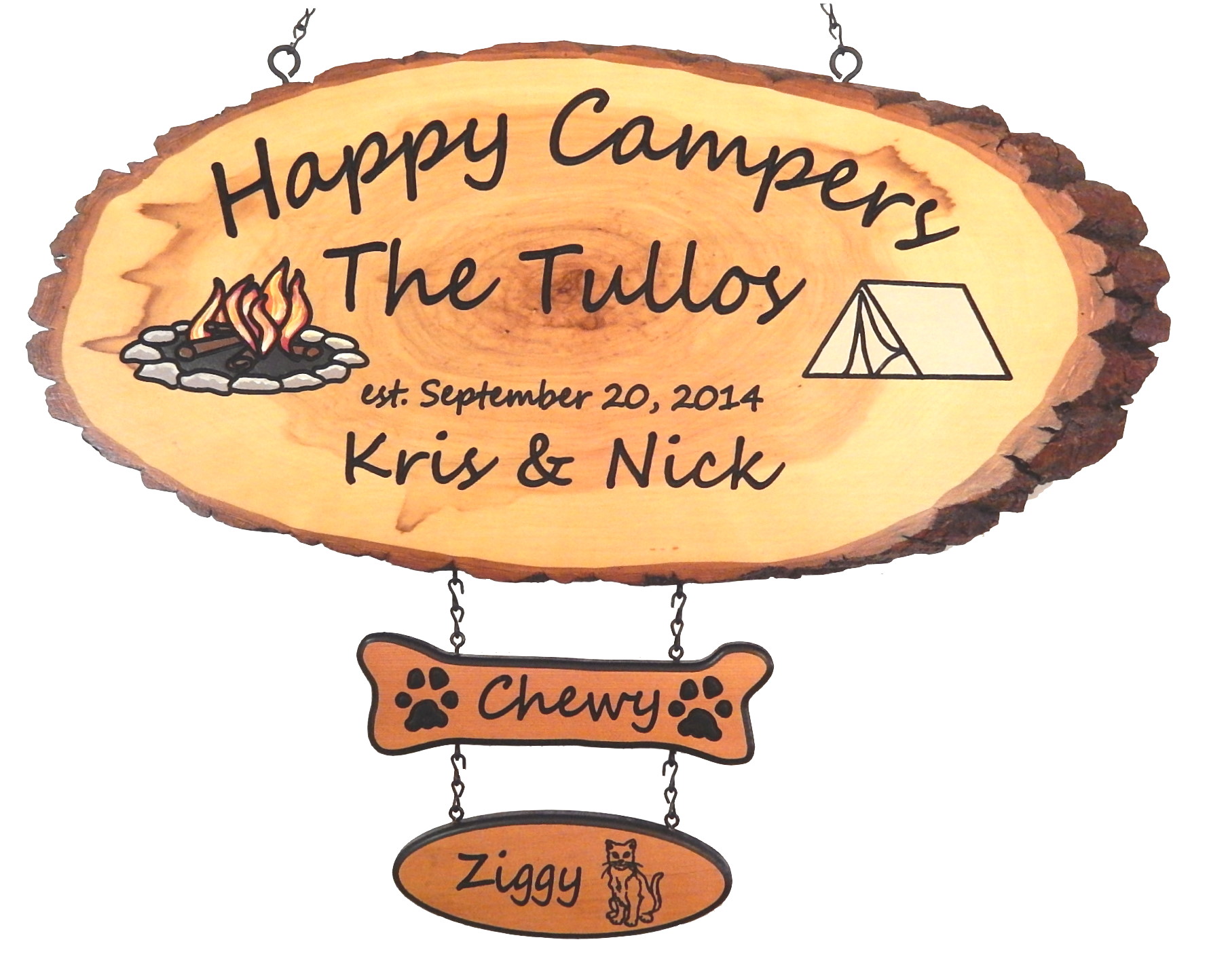 The campfire/tent is for an anniversary present. We have some very sweet guys who buy signs for their honeys!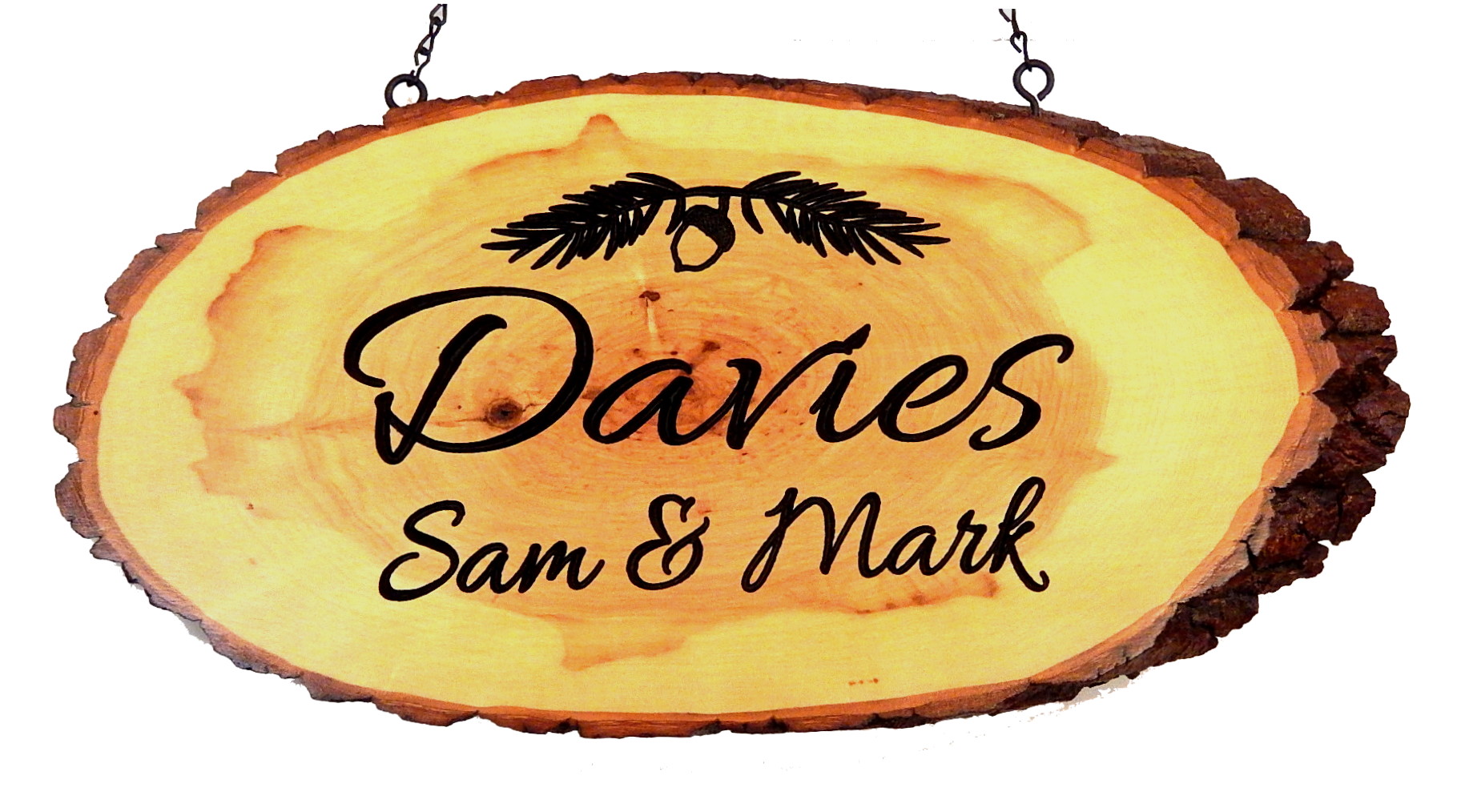 We've not done this font on a slab before. Gary was leary but I think it turned out spectacular!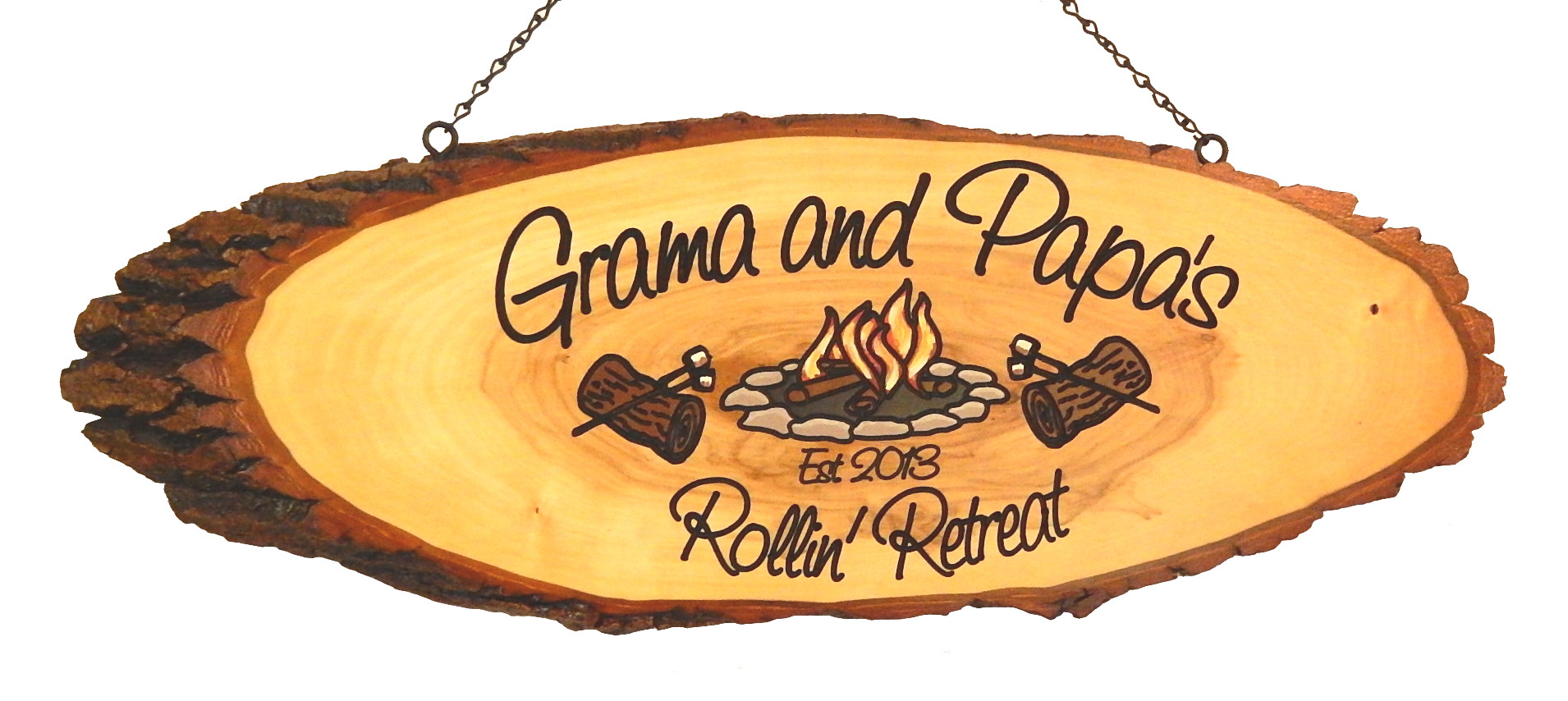 This is also a font we've not done on a slab before. Makes Grama and Papa look kinda snazzy I think!
Check back with us to make sure the new machine fits through the door, although I've been assured that everything will work out just fine, thanks to my new free tape measure. Buy a $7700 machine, they throw it in for ya! Now that's service!